First off, I want to thank each and every one of you who commented on my blog post yesterday and Instagram. I've always known that my readers were the sweetest and most genuine, kind-hearted group, but to read your comments on my children's names and the thoughtful compliments about my blog made my day…my year! It made me so happy to hear from so many of you, and now I'm just thrilled to share their names on SSP more often. I must say I did get a kick out of some of the names you had guessed they were. And on a minor note (but will save me time), now I don't have to blur out anymore personalized clothes and accessories.
Now on to today's post…my
Clarisonic
and go-to make-up.
If you've been following me awhile, over the years you've heard me mention my
Clarisonic Brush
. I've used it going on three years now so I can say it's worth every penny that I paid for it. Nothing makes my face feel cleaner and smoother than after I've used it. The first time I'd heard about the brush I wasn't sure I wanted to spend so much on something to clean my face, but the lady at Nordstrom was so helpful and informative that I knew I wanted to try it out.
Can you tell how well-loved mine is?
I will say when the Nordstrom specialist told me to replace the brush head at least every three months or so, I should have. I waited almost a year before I replaced mine the first time thinking it wasn't that dirty. Well when I took off the brush head to attach the new one, that was another story. There was grime all inside the brush head. I mean it's a good thing because it's what the brush cleaned off of my face, but I'm guessing it wasn't supposed to have that much build-up. Since then, I've replaced it about once every six months. In case you're wondering, I use the Brush Head for Sensitive Skin.
So I guess that's what all that build-up was inside my brush head. Gross!
Shop Clarisonic Below
One thing I haven't used yet is the
Clarisonic Body Brush
. I'm anxious to try it, especially if it could make my body feel as clean as my face. And the
Clarisonic Pedi
looks pretty cool too. Remember, if you're not completely satisfied Nordstrom always offers free returns.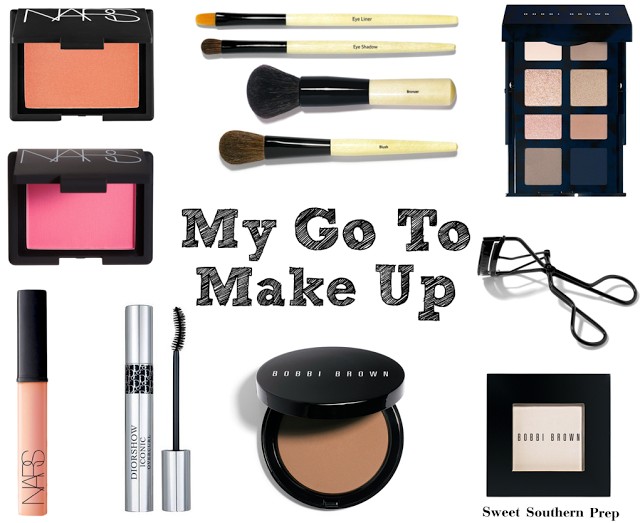 Many of you have inquired about what make-up I use. I've posted about it before, but for the newer readers, I'm happy to share them again. I stay pretty true to my favorites and don't buy new make-up that often, mostly because even if I like it, I always tend to go back to what I know looks good and works well on my skin. Click on make-up above for links.
Specifically: Bobbi Brown Bronzing Powder in Golden Light, Nars Blush in Orgasm (for cheek base) and Desire (for an accent on the apples), Nars Gloss in Orgasm, Bobbi Brown Eye Shadow in Bone. The Bobbi Brown Eyeshadow Set above has sold out, but I LOVE this new "
Nude Glow
" set. I left out the eye liner I use in the image above. I use
Bobbi Brown Eye Shadow in Rich Caviar
with my Eye Liner Brush. If I want a more dramatic effect, I wet the brush before applying it.
Thanks again for your kind words yesterday!
This post was brought to you by Nordstrom. All opinions, as always, are my own.